Large Baby Head with Crystal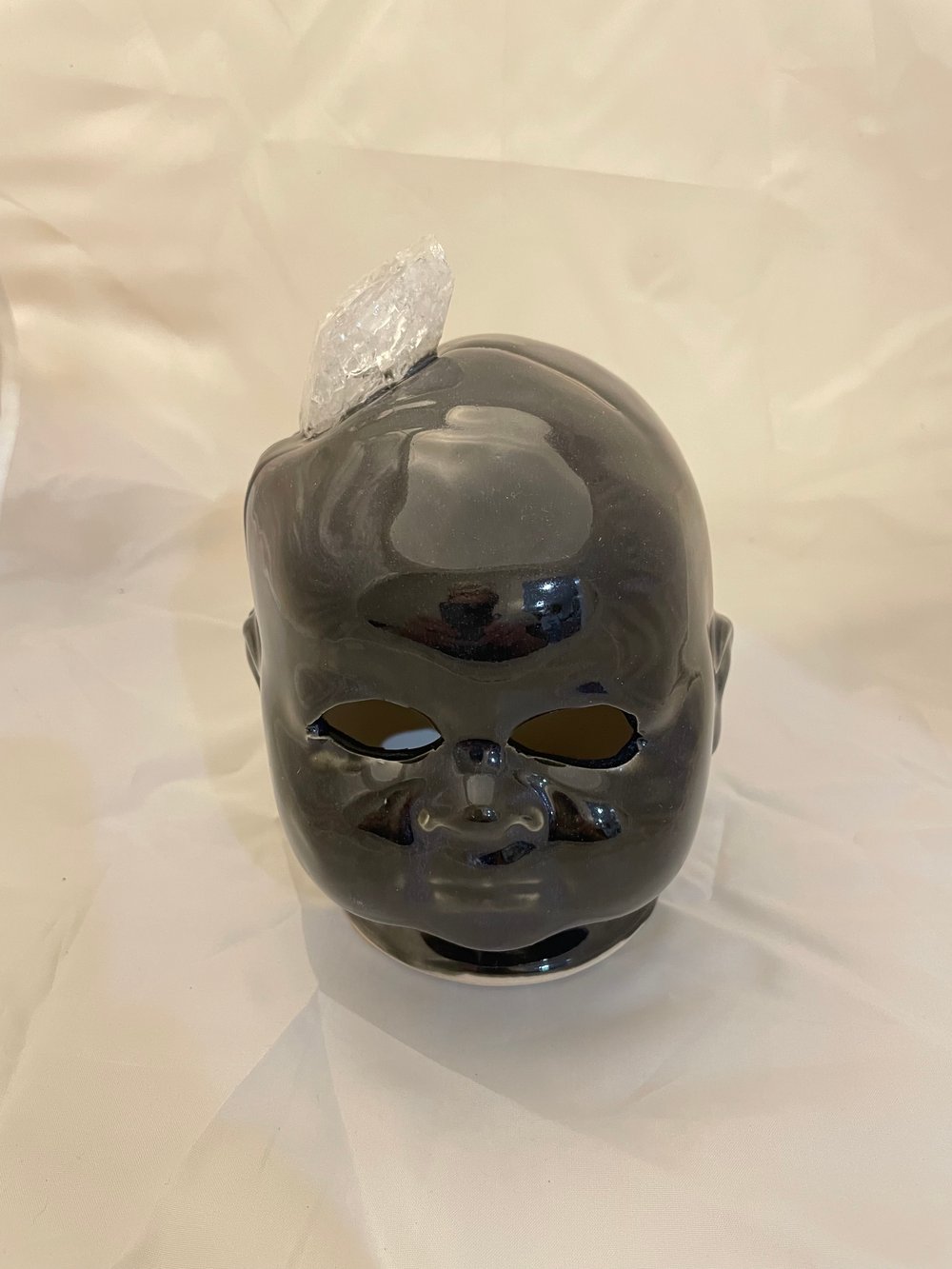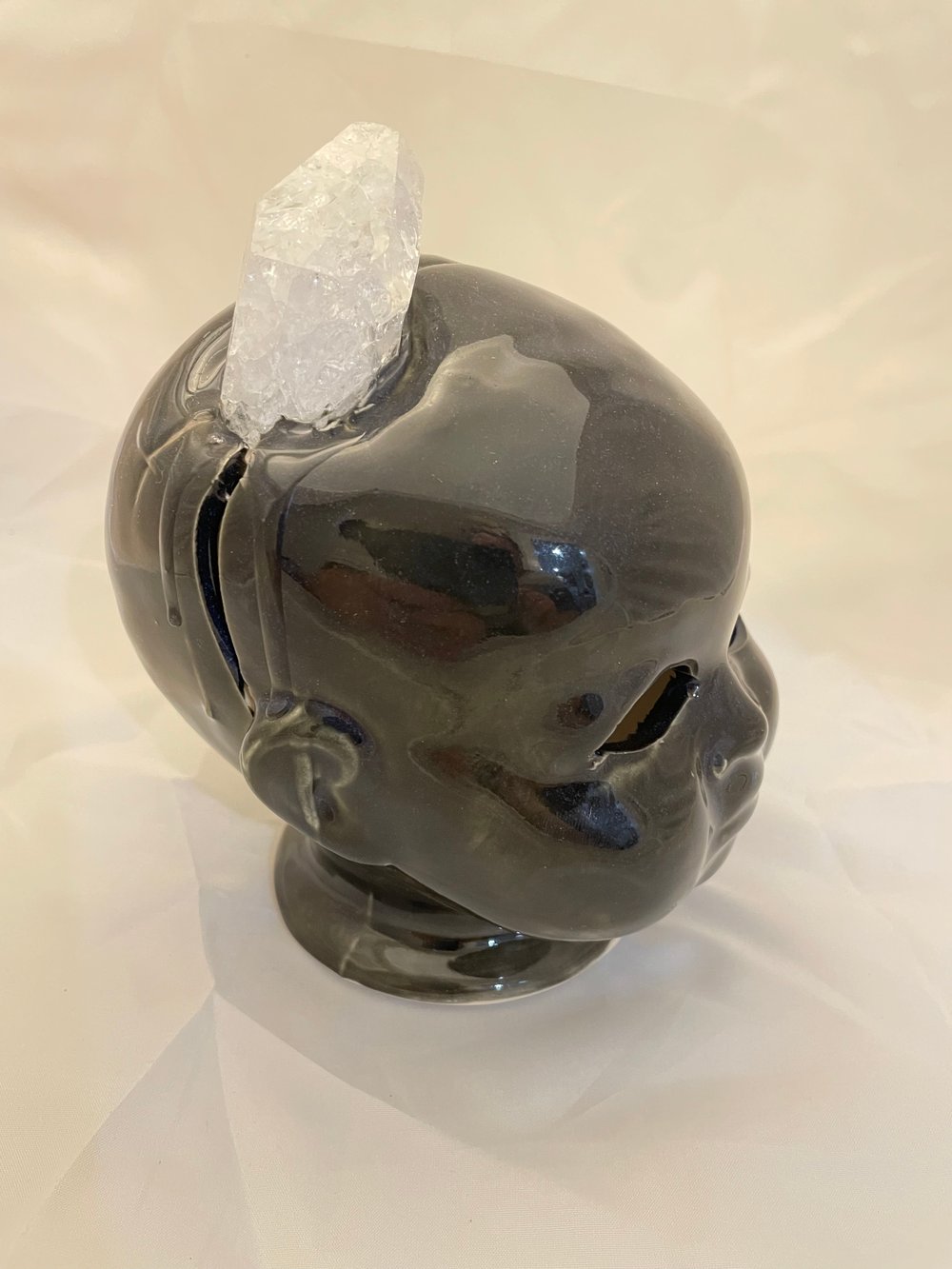 Large baby head with quartz crystal. Very Dark Blue glaze on porcelain clay fired to cone 6 in electric kiln.
Colors may vary depending on lighting and photographs.
Shipping shown is just an estimate and will be calculated at time of purchase. Multiple items purchased will be given a shipping discount.